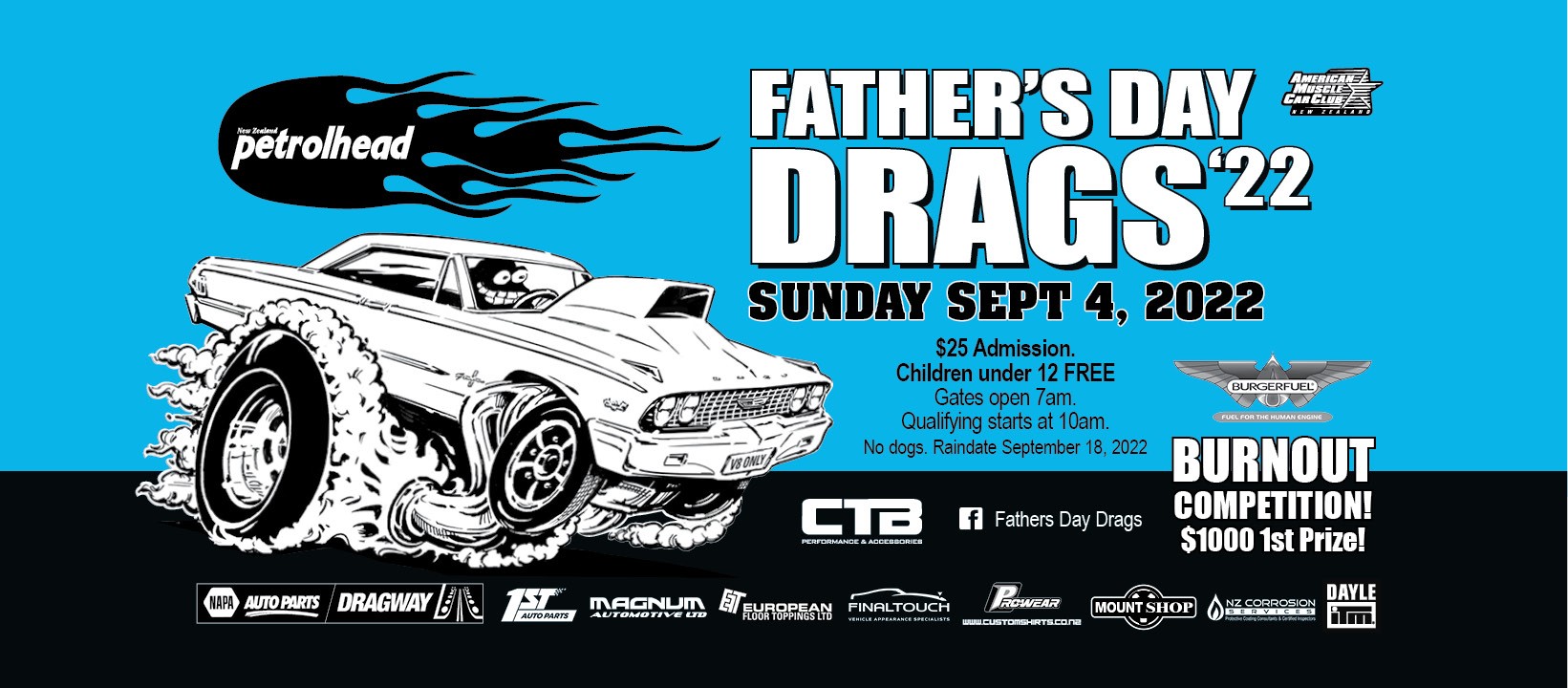 Gate Entry: $25 - children under 12 FREE
Race Entry: $50

Scrutineering starts 8am.
Racing is limited to the first 200 cars.

All classes DYO except for the AUS and USA Shootout who will run heads up.

RACER INFO:
If you are running 11.0 secs or quicker, you MUST have a LOG BOOK.
IHRA and NZDRA licences accepted, if no IHRA NZ membership then a
$25 IHRA insurance/affiliation fee.
Post 1948 USA and Australian V8 cars only. No imports, no buckets.
All entries are at the discretion of the American Muscle Car Club.
Current WOF, Registration and Drivers licence required.
Cars must have bonnets. Helmet and correct footwear must be worn.
No slick tyres or passengers permitted.
Vehicles under 11.0 ET will be required to be IHRA or NZDRA compliant:
(Tech inspected with logbook, IHRA or NZDRA licence for driver).
All support crew must come in with the racer due to parking restrictions in the Pit area.

NO Pre-registration. Just arrive and enter on the day.
For further information contact: James Duffy Ph 021 973 965 or email: treasurer@amcc.nz.
Cancellations and updates go to Facebook: Fathers Day Drags.

---
Date:

Sunday 4th September 2022

Gates Open:

7am

Racing Starts:

930am

Venue:

NAPA Auto Parts Dragway

Contact Details:

James Duffy Ph 021 973 965 or email: treasurer@amcc.nz